Gemälde Reh mit Blumen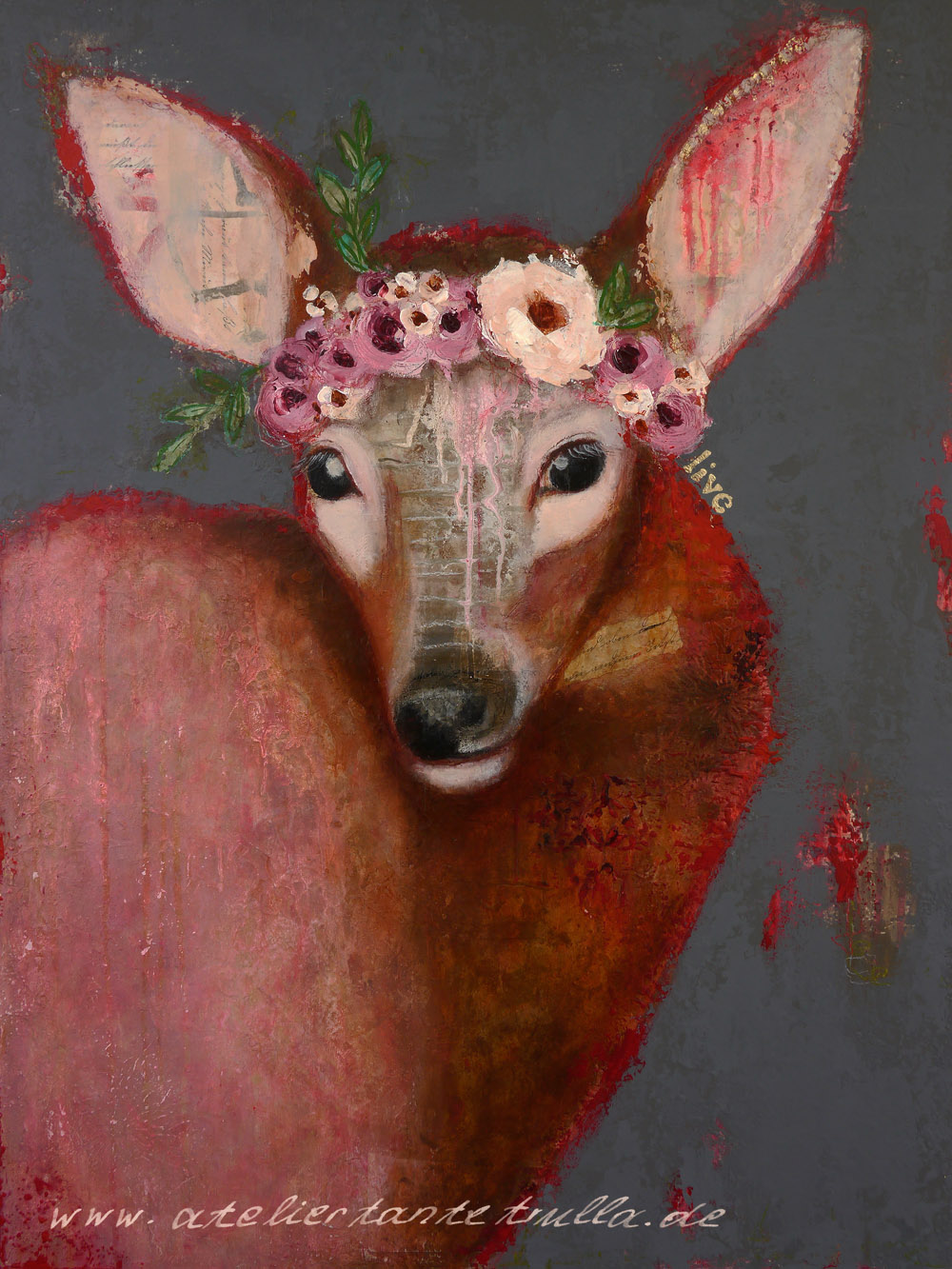 "Let's dance in the sun"
Mixed Media auf Sperrholz
ca. 60 x 80 x 2 cm
595 Euro
Come, let's dance in the sun, wearing wild flowers in our hair.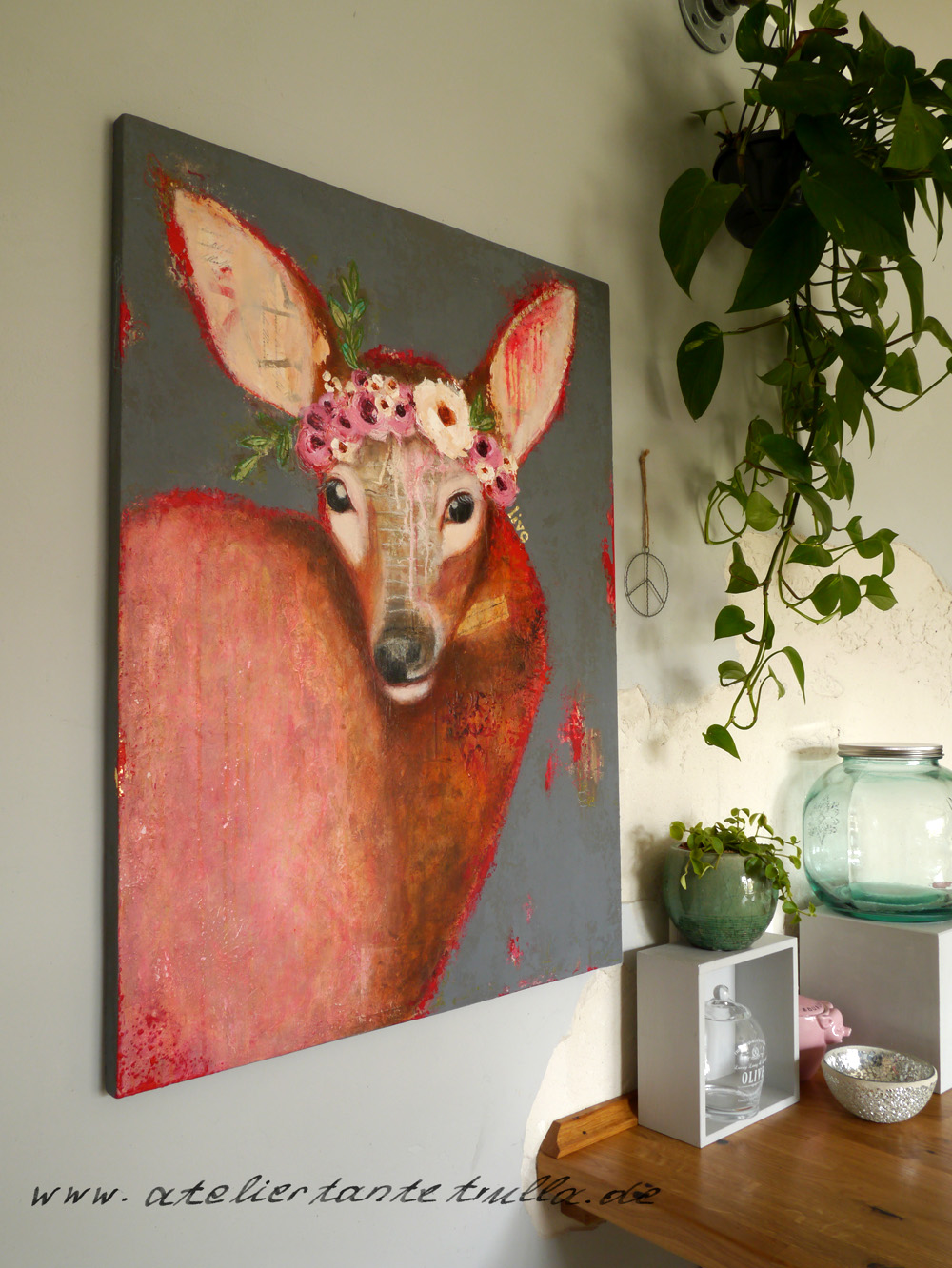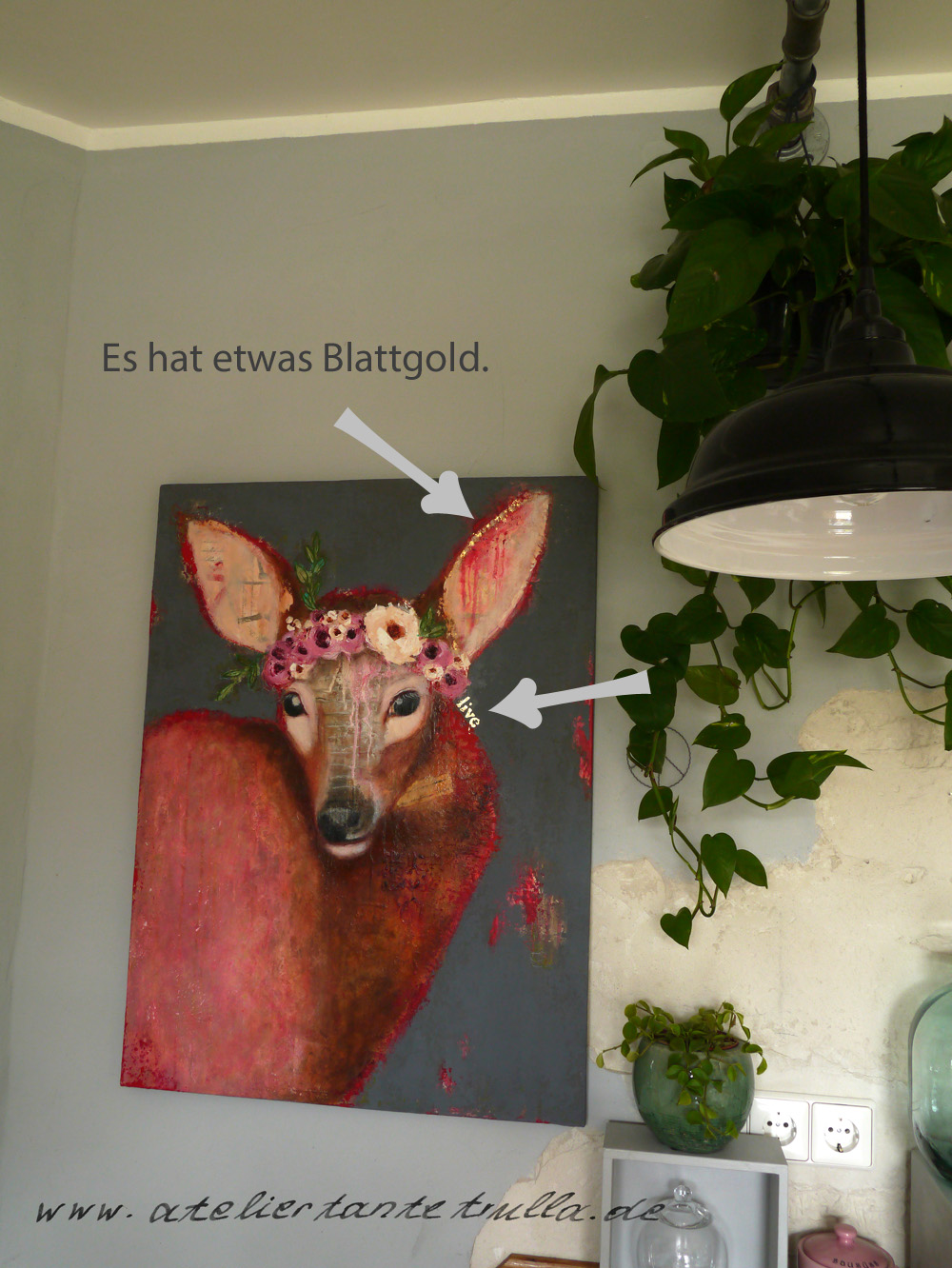 Es ist fertig. Die meisten meiner Bilder versiegel ich hochglanz, aber dieses fand ich irgendwie matt besser.
It's finished. Most of my paintings I seal glossy, but this one I somehow found matte better.

❤️❤️❤️ See you soon ❤️❤️❤️
Conni vom Atelier Tante Trulla